Love the idea of getting to grips with social media but want to do it yourself with a bit of coaching from me? I'll explain it in a straightforward way that you can then build on, we'll create some content and posts together to get you on the right track.
Here are some other ways you can work with me:
Bespoke one to one training at your business or online
Focused power hour to trouble shoot a problem or specific project you'd like help with like setting up platforms or connecting Instagram to Facebook

Here are some other ways you can work with me:
Complete social media content strategy
Social media audit with suggestions and tips for how to improve your social media platforms
Social media content idea generation
Hashtag research. Get 60 specific targeted hashtags for your business on Instagram that you can use on your Instagram posts. I'll research them for you and look at the potential reach in relation to your account and what you talk about and who you want to reach.


Social Media Management
Love to hand your social media management over and not have to spend on it?
Get in contact to find out about my social media management packages across Instagram, Facebook, LinkedIn and Twitter.
I really want to learn how to do it yourself rather than handing over to a social media manager? Then book onto one of my workshops or contact me for a power hour. I'll explain it in a straightforward way. Having completed 350+ hours of study with Digital Mums in London in 2017, I then went on to complete their training to become a certified Digital Mums Trainer.

Three different ways we can work together:
Book a Power Hour with me for £149 an hour and we can get straight to the sticking point of where you need help
Book one of my local public workshops
Book a bespoke in-house training session on the following topics. Contact me for price and more details
Workshops are available on the following topics:
Setting up your platforms and making them look good
How to prioritise the right social media platforms for your business
How to create a content strategy for your business on social media
Understanding who your target audience on social media is and crafting a User Persona
Establishing a sociable brand
Designing an influencer strategy
Importance of a data-driven strategy
Handover your social media management sit back and relax. Social media Management starts from £500 a month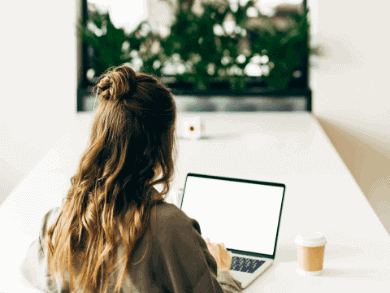 You know you need a specific problem solving, or you'd like an overview on what content to create for Instagram. Either in person or online. Power Hours start from £149.
You'd like some really targeted focused training. Or perhaps you'd like me to come into your office or business to sort out your social media set up?
I recently attended a short Social Media Workshop "Know your target audience and define your target platforms" by Kim. As someone from the analogue age, I found it be be very informative without being over technical. There were helpful guidelines to follow up on as well as a very personalised approach. Kim clearly knows her subject inside and out and I would highly recommend trying out one of her workshops.
Great training delivered today, length of training was spot on and content was just right.
I can highly recommend this workshop, if you would like to know how to make social media work better for your business. Kim is inspirational, has up-to-date knowledge and provides realistic strategies for small businesses. Thank you
Ready to grow your business?
I'd love to help you save time by creating content in your voice on social media.